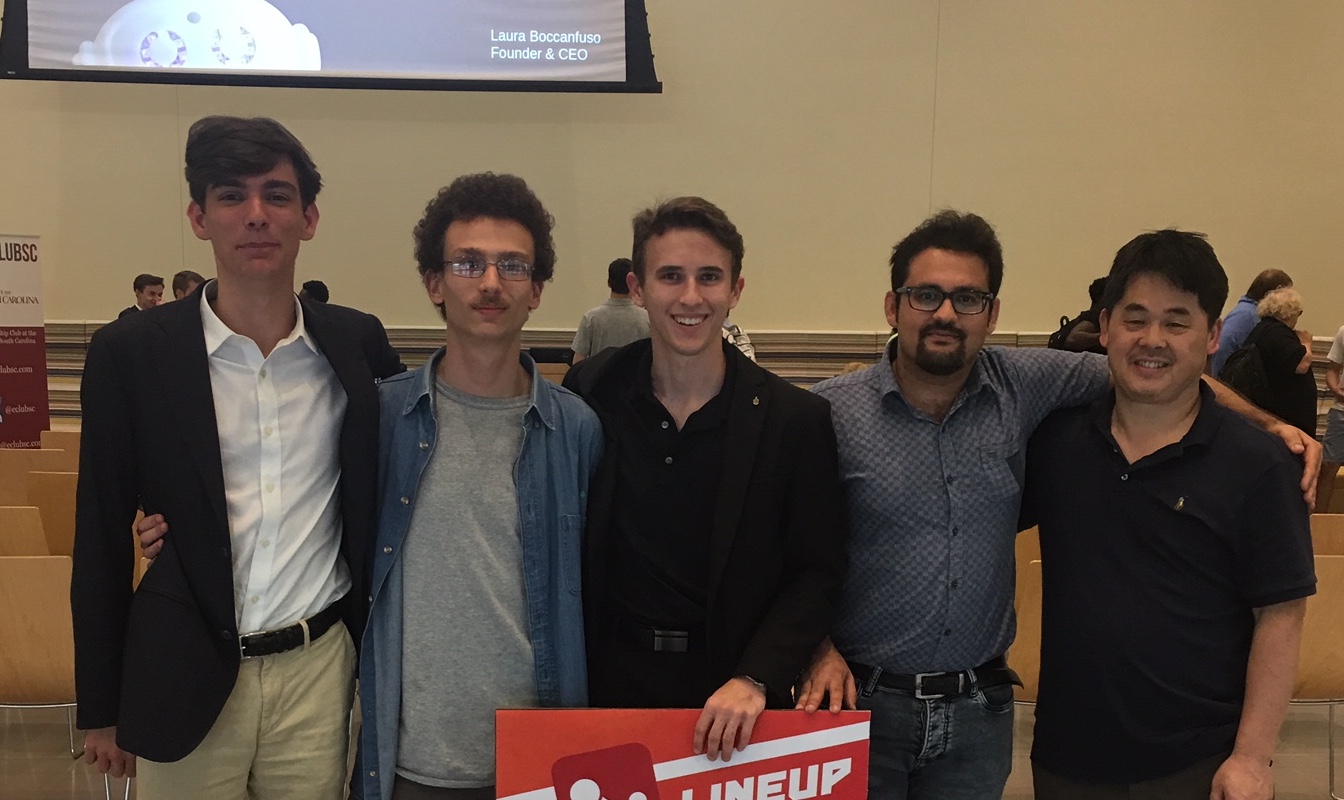 The winning team for 2019 Backers and Hackers is Nathan Pavlovsky and Sadegh Sadeghi Tabas (Backer) for their app LineSkip, an app that allows users to bypass long frustrating lines at popular social events like bars, nightclubs, exhibits, museums, sporting events, and other attractions. Users will be able to purchase tickets for a given one-hour time slot and pay for the privilege of cutting the line. Backers and Hackers is a completely student-run initiative organized by the Entrepreneurship Club and the College of Engineering and Computing at USC. The program brings together Columbia's entrepreneurial community and USC's mobile app development students to transform app ideas into reality.
Second place went to Russell Burckhalter, Kendrick Dubose, Zac Miller for their app HotSpot, which is an event parking app that lets everyday people rent out their driveways near events like football stadiums to event goers. Event goers can reserve and purchase spots ahead of time, making parking a positive and simple experience instead of a possible nightmare.
Third place to Allen Sanamandra, Ishita Thumati , Sumith K S, Prasad Puttaswamy, Roshan Joseph, Venkat Kotha for their app DailyCook, a mobile app based startup idea which helps individuals interested in cooking to sell their food. The app also provides a platform for food donation thus helping people to find free food around them. Backers&Hackers are co-organized by CSCE546, a mobile app development course at the Department of Computer Science & Engineering. The apps are developed as the final projects for the course. We are always looking for clients/backers and app ideas as final projects for next year's course. If you want an app built for you, for free, or want to collaborate with app development, please contact Dr. Hu (jianjunh A.T sc.edu).