Monday, March 28, 2022 - 06:00 pm
Innovation Center Room 2277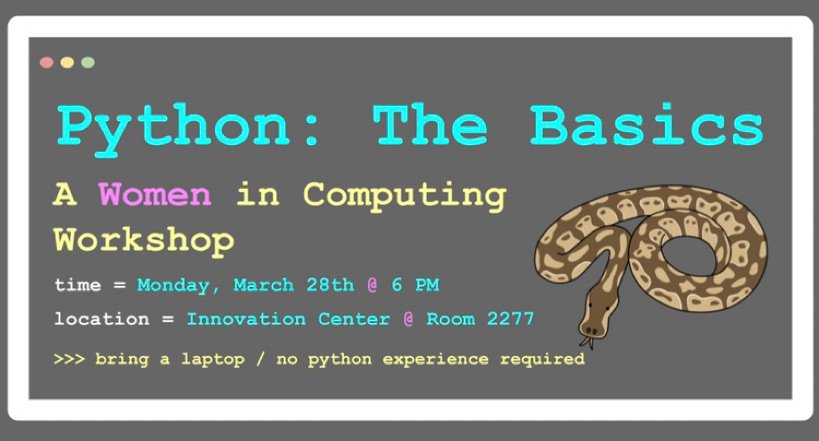 Women in Computing is hosting its first ever programming workshop! We will be learning the basics of Python! If you have an interest in learning coding, come on out! We hope to do more workshops in other languages in the future so come by and show your interest tonight, March 28th at 6pm in the Innovation Center Room 2277!
If you want to join virtually we will try to simultaneously share screen via Zoom so be sure to join our GroupMe to get access to the Zoom link.
GroupMe: https://groupme.com/join_group/34681325/pIJInQ
Everyone – all genders and majors is welcome!