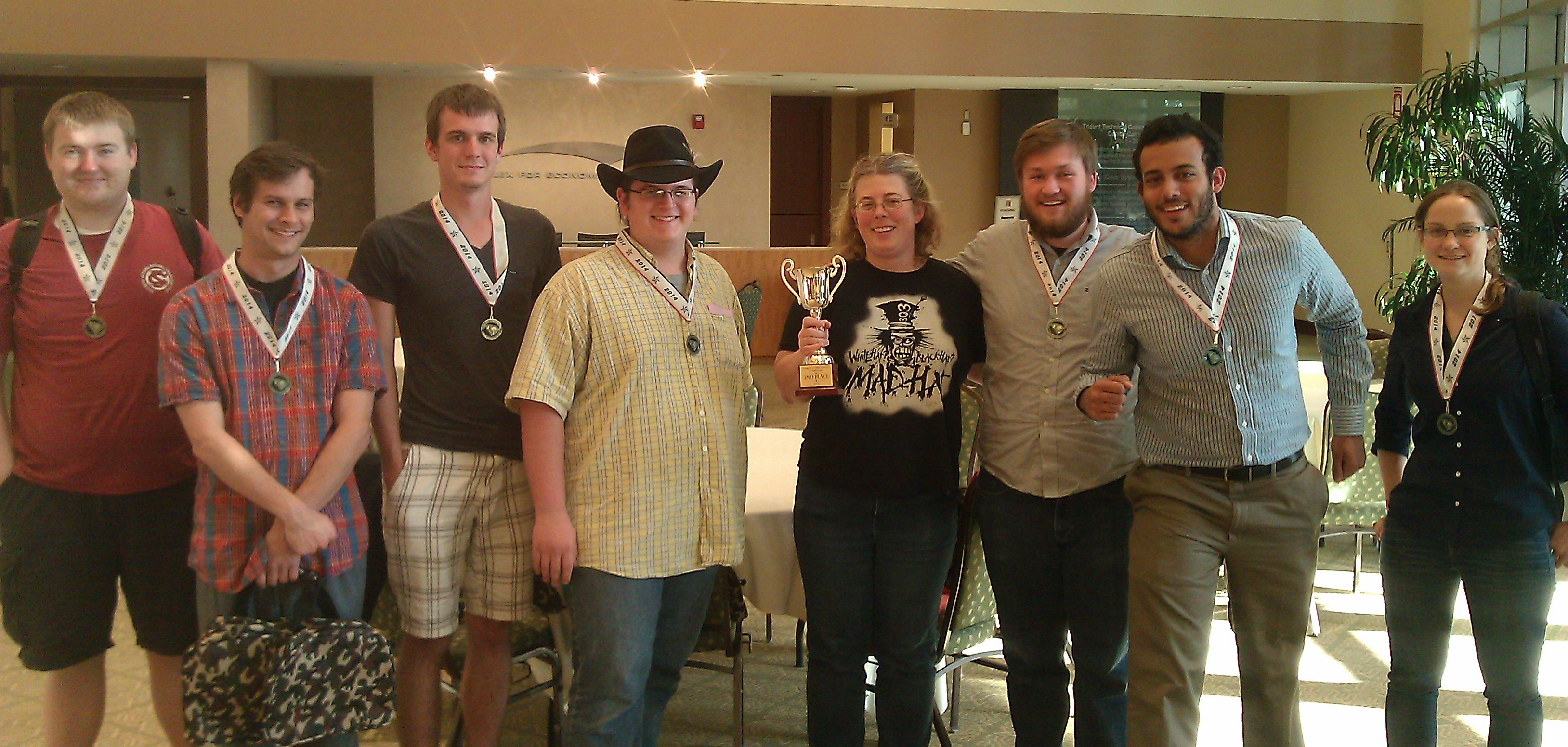 The USC Cyber Defense Team placed Second in the state-wide Palmetto Cyber Defense Competition held yesterday in Charleston! The Team, consisting of
Alex Cummings
,
Brian Flick
,
Jonathan Kilby
,
Patrick McIntyre
,
Aadel Ragaban
captain, and
Catharine West
have been training and practicing with the expert assistance of Ronni Wilkinson and Joey Eckstrom. Each team in the competition, a "Blue" Team, had to defend the network of a small company against continual attacks from a "Red" Team, consisting of professionals from SPAWAR and NSA. At the start, each network was totally insecure and already compromised. Our team had to race to get their network secured, thwart the attacks, and able to conduct business operations. This is the first time we have entered the competition – all of the other teams have been there before – and next year we plan to win it! You can also hear Ronni Wilkinson
being interviewed by the IT Minute podcast
about this competition.