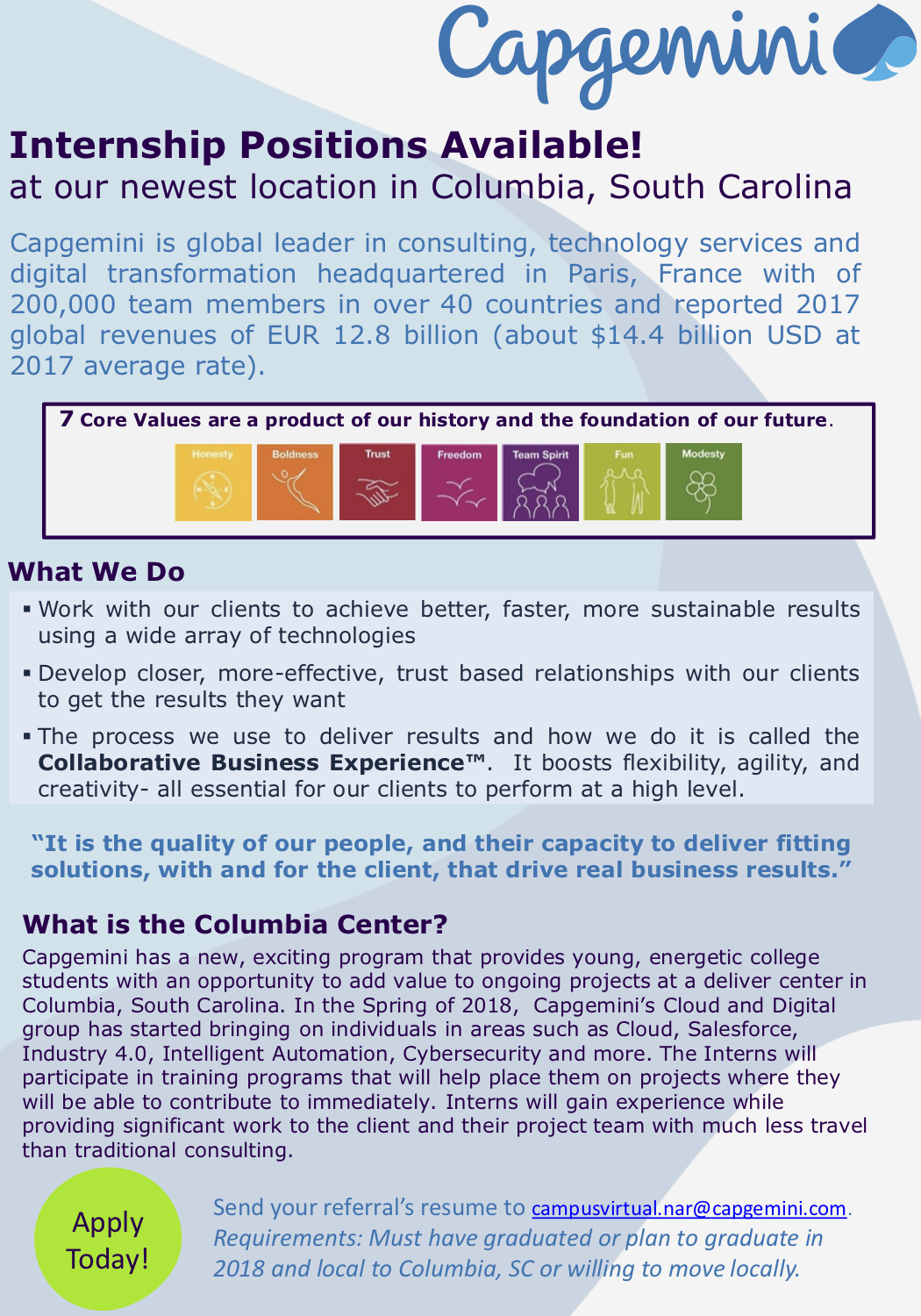 Capgemini is global leader in consulting, technology services and digital transformation headquartered in Paris, France with of 200,000 team members in over 40 countries and reported 2017 global revenues of EUR 12.8 billion (about $14.4 billion USD at 2017 average rate).
What is the Columbia Center?
Capgemini has a new, exciting program that provides young, energetic college students with an opportunity to add value to ongoing projects at a deliver center in Columbia, South Carolina. In the Spring of 2018, Capgemini's Cloud and Digital group has started bringing on individuals in areas such as Cloud, Salesforce, Industry 4.0, Intelligent Automation, Cybersecurity and more. The Interns will participate in training programs that will help place them on projects where they will be able to contribute to immediately. Interns will gain experience while providing significant work to the client and their project team with much less travel than traditional consulting.
Apply Now
Send your referral's resume to campusvirtual.nar@capgemini.com. Requirements: Must have graduated or plan to graduate in 2018 and local to Columbia, SC or willing to move locally.